A Freeport Tradition
Since 1914
No matter how old you are, the magic is captivating.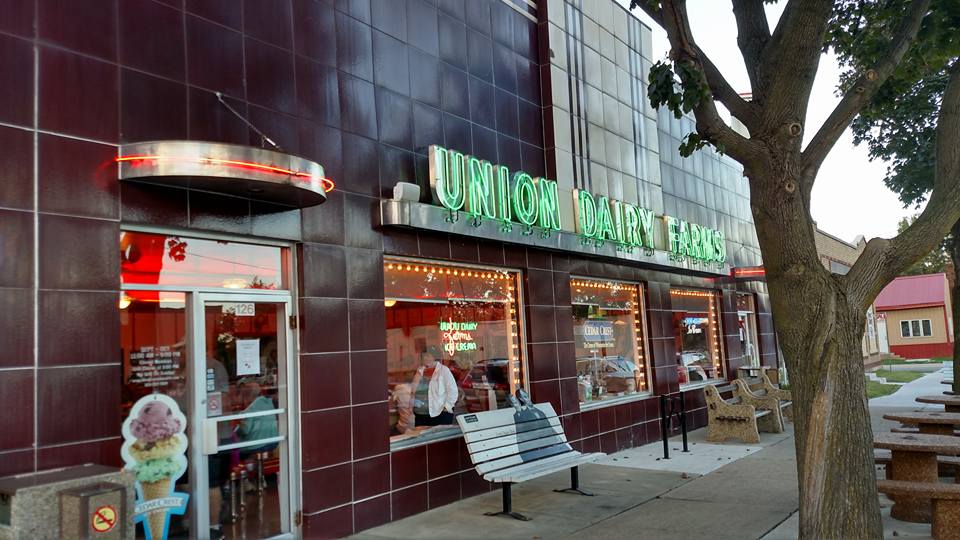 Some would say that an old fashioned ice cream parlor is part of the American tradition.
It reflects upon a simpler time that many would refer to as the goode ole days. 
Like the ice cream stored there, there is also a certain magic that lingers. It shines in children's smiles at the first lick of ice cream, and it twinkles in the eyes of the old at the preparation of their favorite treat.
No matter how old you are, the magic is captivating.
Since its early beginnings in 1914
Made in Freeport, Illinois
Since its early beginnings in 1914, the "Union Dairy" has provided this kind of magic for many customers.
Located in Freeport, Illinois, this ice cream parlor found its origins during a time when Stephenson County held the largest number of creameries in the state.
A man named Albert J. Hill and his associate Conrad F. Kaiser met up while transporting milk to customers on opposite sides of town.
They decided to join forces and establish the "Union" Dairy on East Stephenson Street and later moved to the current location on Douglas Street.
The production of ice cream was soon to follow in 1934.
In the earlier days, the Union Dairy became a very popular place for many Freeport residents to obtain quality ice cream.
Many of the recipes were created by some of the innovative employees of that time.
The most popular flavor invented at the dairy was Orange Pudding which is still a classic today.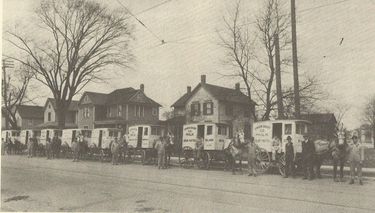 The Treats Are Only An Order Away!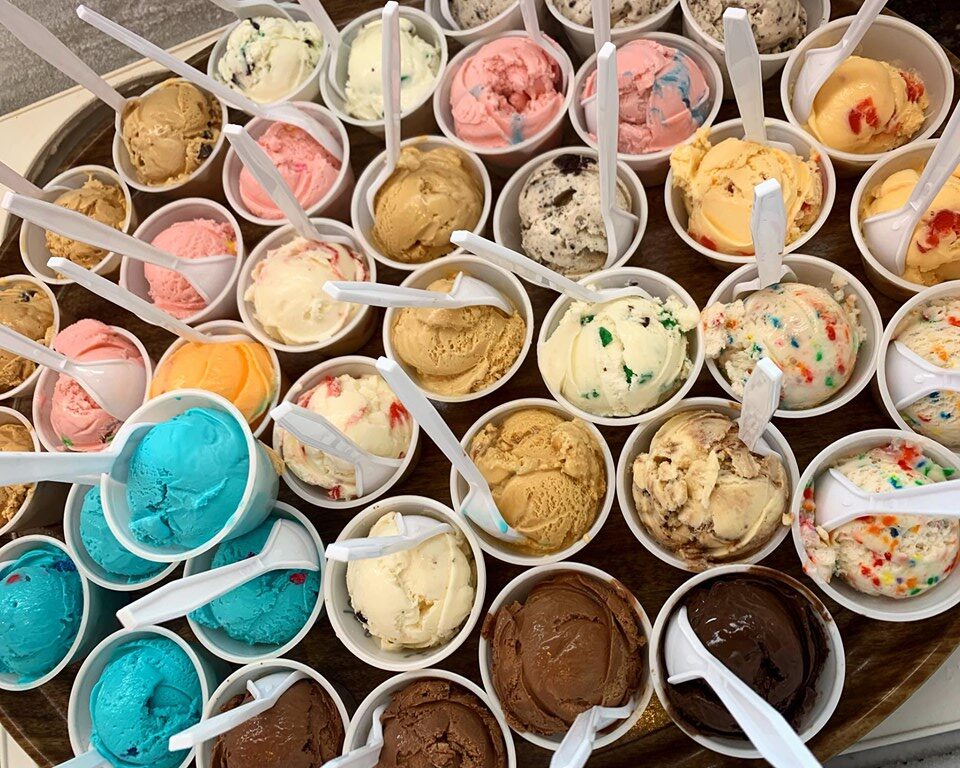 In 2004, plans began for adding food to the menu.
Perhaps one aspect that dates the dairy back to earlier times is that it still offers ice cream soda treats.
In an age where things like sodas are hard to come by, it is exciting to find the dairy still provides such a traditional treat.
Many flavors and treats have been altered and added since the beginning of the ice cream parlor, but there is something for everyone. The treats are only an order away.
Not only do we want our food to be as local as possible, but we wanted the names of our burgers to be "Freeport" too. So try a "Willy" burger and the "Union Dairy" burger !
The Union Dairy has been passed several times among owners since it was first opened, but it has remained forever successful.
It is recorded that in the 1970's one hundred thousand gallons of ice cream was made per year there. In 2004, there were approximately six hundred gallons of ice cream sold per week that were enjoyed through cones, treats, and hand-packed quarts.
It's easy to see how the dairy has been voted best place for ice cream since 1999.
Alber Ice Cream Parlor decided they didn't want to be like anyone else with their normal frozen burger and fries. So to set ourselves apart, we went as "local" as possible to support the community and to have the freshest possible food we could get. 
So, in 2005, the kitchen was remodeled, a grill was purchased and food began being served.  Our burgers are 1/3 lb., hand-formed, ground fresh from Eickman's and from Arrow Farm Meats, and served on a butter grilled bun.
Our Cheddar and Swiss cheese is local, always fresh from Springbrook cheese factory. You can also enjoy chips from our own backyard, Freeport's original Mrs. Mikes potato chips.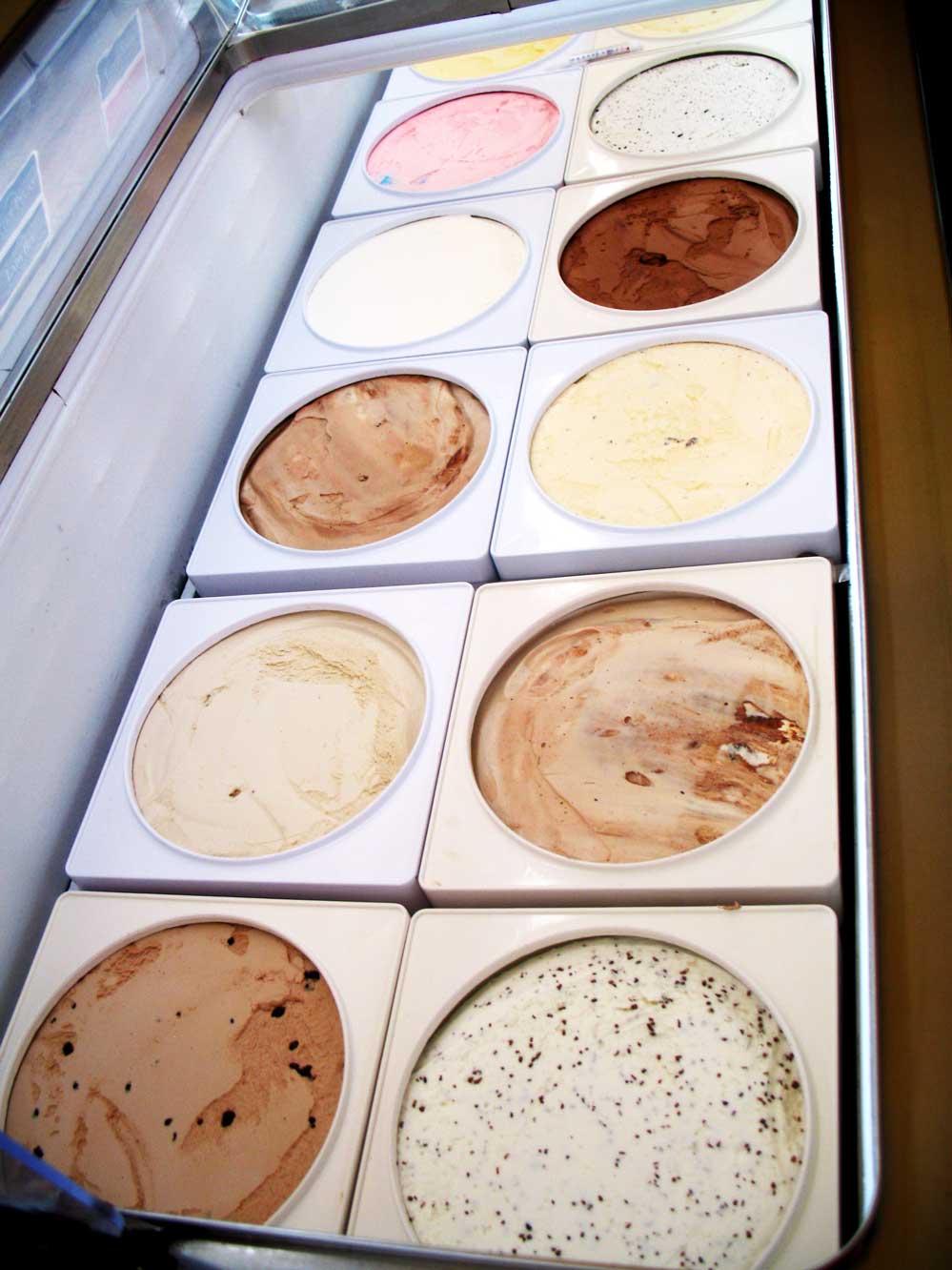 Let us earn your business!  
Call Us Today!
815-232-7099